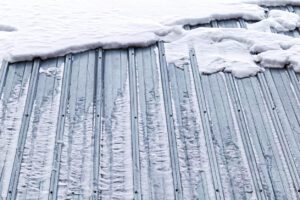 Well, it's that time of year again. As many of our customers have experience, painting in any kind of extreme weather conditions can lead to immediate as well as long lasting performance issues. This is especially true of Waterbourne Coatings.
That is why Intercoastal Paint annually distributes to our customers our "Bad Weather Bulletin" from our IPC Waterbook. This bulletin outlines some useful tips to remember when working with your Waterbased coatings during the colder weather months. It can also be used as a teaching tool for your painting staff.
This may also be a great time to take advantage of Intercoastal Paint's free onsite evaluation and training for your staff!
As always if you ever find unusual difficulty in working with your coating no matter the season, don't hesitate to call us. We'll evaluate the problem and try to come up with a workable solution for your company.
Sincerely,
IPC Techinical Team