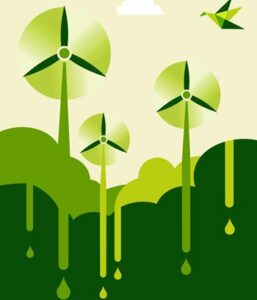 Environmental regulations are dictating tighter control on emissions of volatile organic compounds, (VOCs), into the atmosphere.
These VOCs are actually the solvents or thinners that are in the paint that can create air pollution by being photo chemically reactive in the atmosphere. This is why Intercoastal Paint Company has created fast dry products which contain significantly less VOCs than conventional coatings contained in the past.
Our High Volume Solids Shop Primers for structural steel contain from 2.8 to 3.5 pounds of VOCs per gallon.Compare this to the 4.5+ pounds of VOCs per gallon contained in conventional ready to spray shop primers, and you can easily see the resulting difference in emissions of organic compounds into the environment.
Our popular Fast Dry Waterborne Shop Primers contain even less VOCs. These products contain less than .35 pounds of VOCs per gallon! This line of primers dries well in high humidity and cooler temperatures, and they are among our most popular products.
The VOCs of our Water-Based Enamels are normally below one or two pound per gallon. Specially formulated products may vary somewhat, depending upon the end use and application.
Intercoastal's new versatile oil-based Low VOC Satin Universal Enamel/Primers are not only fast drying and fast handling they contain only 3.41 pounds per gallon (409 grams per liter) of VOC. With all this you get excellent salt fog resistance plus good adhesion to a wide range of substrates, all in a single coat.
Just imagine the positive impact that the growing use of lower VOC coatings is already having on our environment today. Come on and join in and do your part. We'll help.